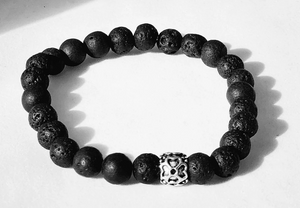 Charity Bracelets: Are You Actually Helping a Good Cause?
It's common to see athletes and celebs sporting gorgeous bracelets on their wrists these days, usually made of beads, cords or rubber. Most often these are not ordinary beauty bracelets but charitable bracelets, worn for a cause, with their proceeds donated to charity.
At Now Chase The Sun, we support jewelry with a cause, and are dedicated to bracelets that double as social statements and support good causes. A portion of profits made selling from our bracelets and other products go to nonprofit organizations supporting low income artisans and marginalized communities around the world.
In this post, we have highlighted the bracelets whose proceeds go to charity. We'll also explain why these bracelets are effective as types of donations. 
Let's dive in!
Related: Charitable Shopping that Helps Others
Now Chase the Sun Bracelets
While some well-meaning charitable organizations offer generic merchandise that you're only buying to make a positive impact, the bracelets at Now Chase the Sun are unique, tasteful, and highly detailed. Pictured above are their Be Calm volcanic lava bead bracelet, handmade by Sri Lankan Tamil Refugee women.
There are options for everyone, including down-to-earth surfer necklaces for men, understated black lava bracelets, precious stone bracelets for those with a penchant for story, and bracelets with a pop of color for those looking for something fun.
Not only are their products stylish, but they provide work for refugees and donate to meaningful charities. Through their partners, they promote aid by giving to education centers in 25 villages in rural India. With the belief in fostering entrepreneurship and collaboration, Now Chase the Sun employs Sri Lankan Tamil Refugee women, Dhokra metalsmiths, and other craftsmen in San Francisco to provide economic and creative opportunities.
Bead the Change
Bead the Change is an organization that is dedicated to bringing awareness to different environmental and humanitarian causes. They do this by selling 100% recycled glass bead bracelets. Their bracelets are handmade in Ghana by local beadmakers and artisans. Bead the Change believes in fair trade and supporting the artisans of Ghana who make their bracelets. 
Each one of their beads is individually handcrafted by beadmakers using recycled glass bottles. And their bracelet cord is made out of recycled plastic water bottles which is known as rPET. You can watch this
video
of how their beadmaking process works. Another one of their missions is to educate people about the harm that plastic is having on our oceans and marine life. Instead of having a bunch of plastic water bottles end up in a landfill, they believe in repurposing the plastic water bottles into cord. They are also a company that practices zero waste and therefore ships all of their bracelets out in 100% recycled packaging.
Some of the causes they support include "Clean Water For Everyone", "Reforestation", "Protecting the Elephants & Rhinos / Ending the Ivory Trade", "Ocean Cleanup", and "Climate Change". However, according to them they will be adding new causes moving forward. When you buy a bracelet, 10% will be donated to that specific cause associated with each bracelet. Their motto is "Be The Change You Wish To See In The World". 
Lokai Bracelets
The Lokai are classic examples of charitable bracelets with deep meaning which makes the wearer have a personal attachment. Other than that, they're made and sold for a worthy cause. For as low as $18, you can order this adorable wrist bracelet that features a black bead at the center which contains sludge from the legendary Dead Sea.
A beautiful set of white beads surround the black bead. The story has it that inside the white beads, there is pure water from the Everest Mountain. Other varieties feature red beads.
The Lokai bracelets are popular with athletes and wealthy personalities. Some of the big names who don them include Oprah Winfrey, Arian Foster, and Kris Jenner. Individuals can buy them from online stores such as Amazon.
They've got a deeper meaning in that they demonstrate to everyone who wears them humble beginnings and that life lessons are two ways. There's a time to flourish and a time when everything seems low, and one needs a supportive hand.
That's not all, these pieces are for a worthy cause, as at least 10% of the sale proceeds go towards a donation to charitable organizations. Examples of these include the Cure Alzheimer fund, which supports patients suffering from degenerative brain disease. 
Lokai have a wide following on the social media with thousands of rabid followers on Instagram who turn out in droves to express their support of this incredible jewelry and thereby a notable cause.
Chavex Charity bracelets 
The Chavex bracelets are made with a simplicity that's meant to inspire. They're a signature brand for various charitable organizations such as the "Fisher House Foundation", "Susan Love Foundation", "Partners in Health" and much more.
Also, they have a Children's line for supporting kids such as "Pencils of Promise," "Lunch Box Fund" and "Whole Kids Foundation." 
Their iconic design features moderate beads with each braid loaded with a tag for each charitable cause. 
They're silver coated and made from a stretchable wire that makes it a good fit for anyone irrespective of size. Each color represents a cause, for instance, blue represents water.org; red is for Gift for life and much more.
Currently, they're trading at a sale price of $22, and for every purchase, 25% of proceeds go towards supporting a charitable cause such as "Ending Hunger Project". This generous contribution has seen a whopping $1 million going to various charities. 
Chavex supports nearly a dozen charities at the moment.
Pura Vida Charity Bracelets
Pura Vida, which also means Pure Life, is the big brand name behind the Pura Vida bracelets. They're elegant, waterproof and an easy fit since they have strings for tightening to adjust to size. 
Likewise, the brand has set itself apart on the premise of helping the community through donations. The organization has a primary mission to protect the oceans and the beaches from mass destruction.
1% of the sales proceeds go towards the Surfrider organization whose efforts preserve the sea and beaches all over the world. Approximately 50,000 people are working as volunteers and are committed to the cause of protecting the environment.
Some of their activities include cleaning beaches as part of their preservation methods. They offer jobs to tens of artisans who design these bracelets and eke a living off of the sales.
The bracelets come in different colors for supporting various charitable foundations. Currently, they've donated approximately 1.7 million dollars to a variety of philanthropic organizations. 
Most recently, during the school shooting in Sandy Hook, they offered a total of $30000 as part of the memorial donation.
Related: 15 Meaningful Jewelry Gifts for this Season
Love Charity Bracelet
Love Charity Bracelet has been instrumental in supporting livelihood for hundreds of women worldwide. That said, they are charitable bracelets with sales proceeds supporting different charities for a worthy cause.
These pieces of jewelry feature an inscription O, and they come at different prices depending on the make and materials. Some gold plated can fetch up to $56000. They feature a unique locking system that allows the use of a screwdriver to fit. 
The love charity is a special line that features a golden band and a silky cord. LOVE dominates and is noticeably present. The foundation contributes $150 for every bracelet sold to various charities. The bracelets have seen several influential people promote them, such as Eva Mendes.
Isla Ida Bracelets
The Isla Ida Bracelets is a line of artisanal jewelry that helps in creating awareness for various charities. They promote charities across a wide spectrum as a way of giving back to society.
The organization has a mission to bring together people from various walks of life and support the needy. They also conduct studies aimed at saving lives and saving the environment.
At least 10% of its sales proceeds from their awareness items go towards supporting various charities globally. They encourage people to wear these bracelets and share stories that are useful to other causes. 
Examples of charities they support include; "Safe Child Thailand", "Breast Cancer Research Foundation", "Big Cat Rescue" amongst others. Each cause has a bracelet attached to it.
Batu Bali Bracelets
These are for people who love the sea and who dream of bigger things. The materials include shiny stones that illuminate under the sun. The bands are for both men and women and available in different shades such as gold and silver. Other than the beauty, the Batu Bali are charitable bracelets that focus primarily on donations to a worthy cause. 
They offer a means of employment to hundreds of people in Bali and are a way of serving the society for sustainability. They've partnered with other organizations to clean the beaches of Bali of plastics and plastic bags. 
However, their most important cause is the donation of 50% of the sales proceeds to the "Bye Bye Plastic Bags Foundation" to save the planet. By supporting the initiative, the charity organizes beach cleaning exercises and provides alternative environmentally friendly disposable bags.
The Brave Bracelets
The Brave bracelets support charities tackling human trafficking, especially concerning women. These have an inscription of the word BRAVE as a way of helping women stand up against abuse and trafficking to other countries in inhumane ways.
10% of their revenue goes towards supporting these charities. These are symbols of courage where there is no more strength. They primarily work with various teams to support programs that help young girls in Cambodia, including the Free to Shine Organization.
They support several artisans from Cambodia, mainly the poor and disabled. They also have dozens of women and artisans working in a workshop in Cambodia. Most of the income goes towards paying wages and other benefits like insurance and education.
Joye Bracelets
Joye bracelets are tailor-made and support a wide variety of charitable organizations. These bracelets are charms, and each has a noble cause it supports. They also have a website and an Instagram page with various followers who showcase the multiple charms.
They support various causes; for instance, their wisdom bracelet helps children achieve their educational goals through the provision of books per child per year. 
On the other hand, the trust bracelet offers food to a needy family in times of disasters and emergencies. Some of the organizations that they support include Friends International, which is an Asian charitable organization that works with poor communities.
Alex and Ani Bracelets
Alex and Ani is a charitable organization that also makes beautiful pieces of jewelry. They give back to society by partnering with a variety of organizations in every corner of the globe. Their pieces have a unique design, and sales from the bracelets support organizations by offering direct aid. 
They also raise awareness for noble causes. Their main varieties are the charm bracelets that have a silver shine or a gold appearance. Each has a special symbol with an ancient meaning mixed with an infusion of modernity.
Epimonia Embracelet
Embrace your love for style and providing aid with these premium leather bracelet or non-leather bracelet made from recycled products. These bracelets are upcycled, made from life jackets worn by refugees.  With either choice, you will raise awareness about refugees in the United States in two ways. First, you'll create economic opportunities for refugees, since each bracelet is made by refugees in Minnesota. Second, 50% of your purchase will go to their charity partners. Their charity partners have a commitment to help displaced refugees become self-sufficient, and provide mentorship opportunities to young refugees.
Takeaway                                                            
The above list is only a small subsection of organizations helping drive charitable goals through bracelet sales. By supporting organizations like these, you're not only helping give back to society, but also transforming your simple piece of jewelry into a social statement. 
At Now Chase the Sun, we are committed to social impact through conscious jewelry crafting, including both upcycling and collaboration with non-profit organizations. That's why our jewelry is made using semi-precious stones,  repurposed sunflower seeds and magazines, and why we donate proceeds to NGO OFERR and other charitable organizations. See more of our bracelets and think about how you can partake in sustainable style.
Related: 19 Ways to Help Refugees
---